Hope's Closet provides a fresh start for survivors.
Often those who have experienced abuse come to Faces of Hope with nothing but their clothes. Other clients have been restricted from purchasing clothing for themselves. This is not uncommon for victims of abuse. Often, victims of domestic abuse have minimal access to money because financial abuse is commonly used as a tactic for control. This is why Hope's Closet is an essential service for those that walk through the door at Faces of Hope.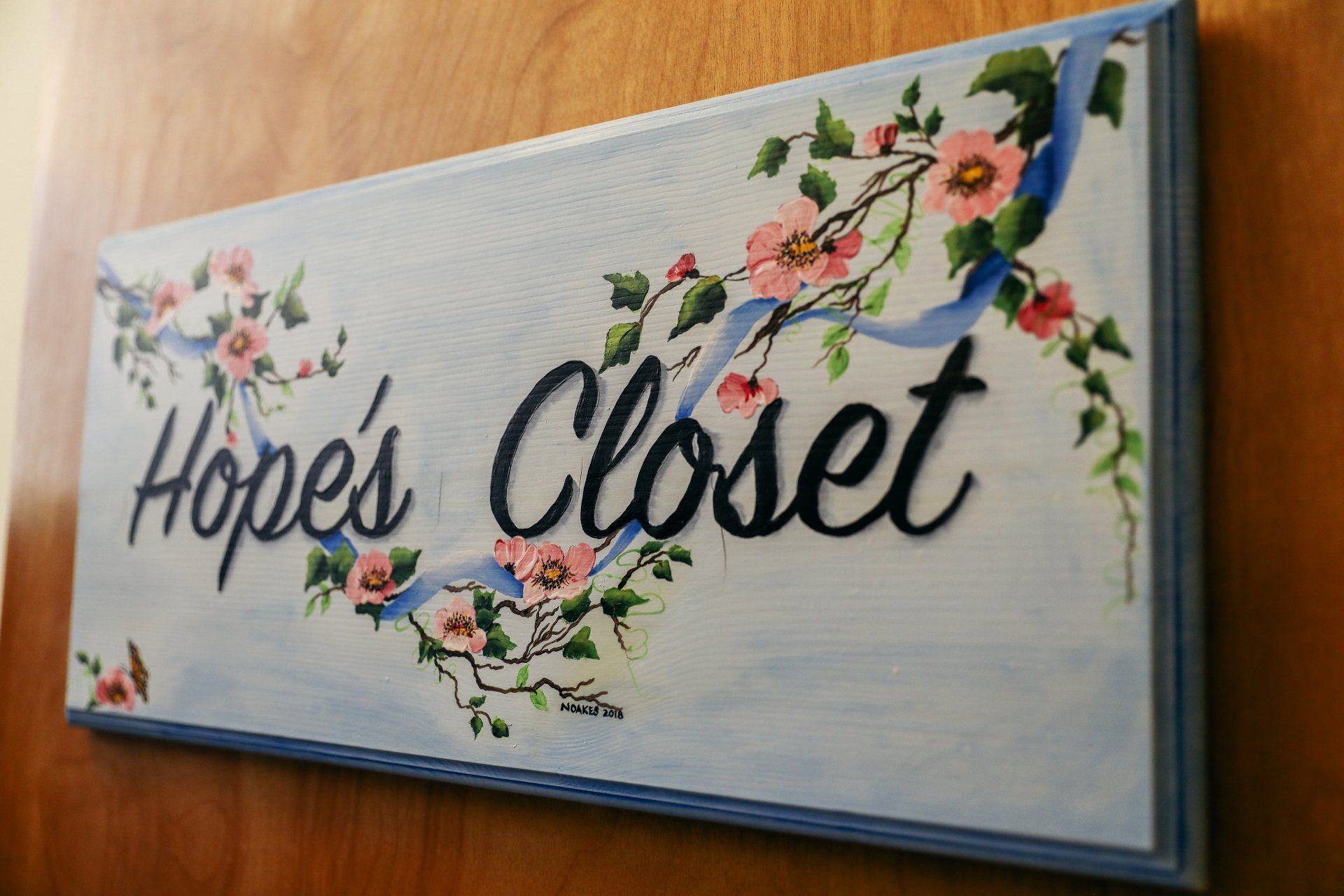 When a victim has experienced physical abuse, clothing and underwear are often taken for evidence. This can add to the trauma survivors experience. Providing them new clothing can bring them some comfort during a challenging time.
Allowing survivors to "shop" Hope's Closet for a new outfit is an empowering experience for many who are beginning to start over.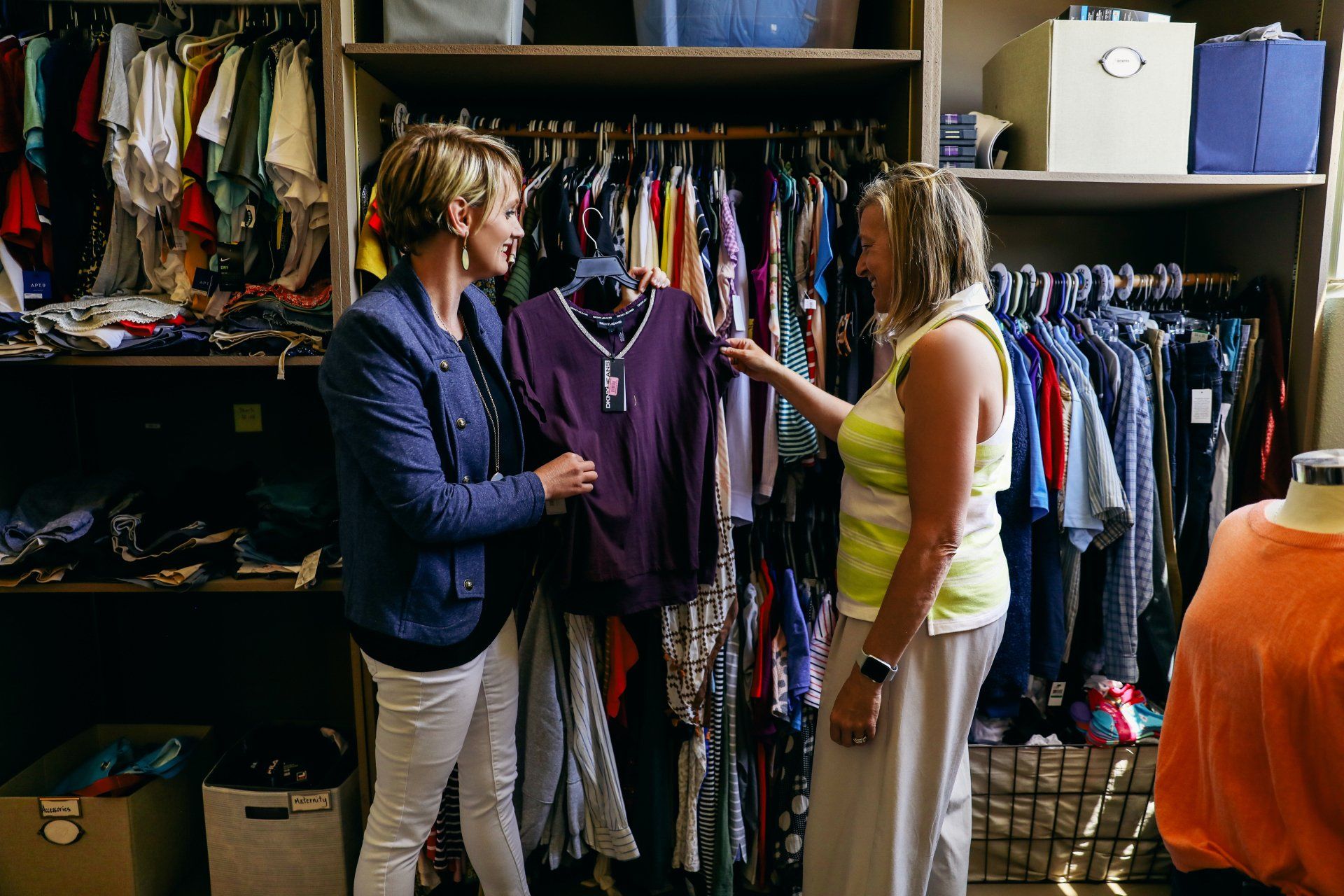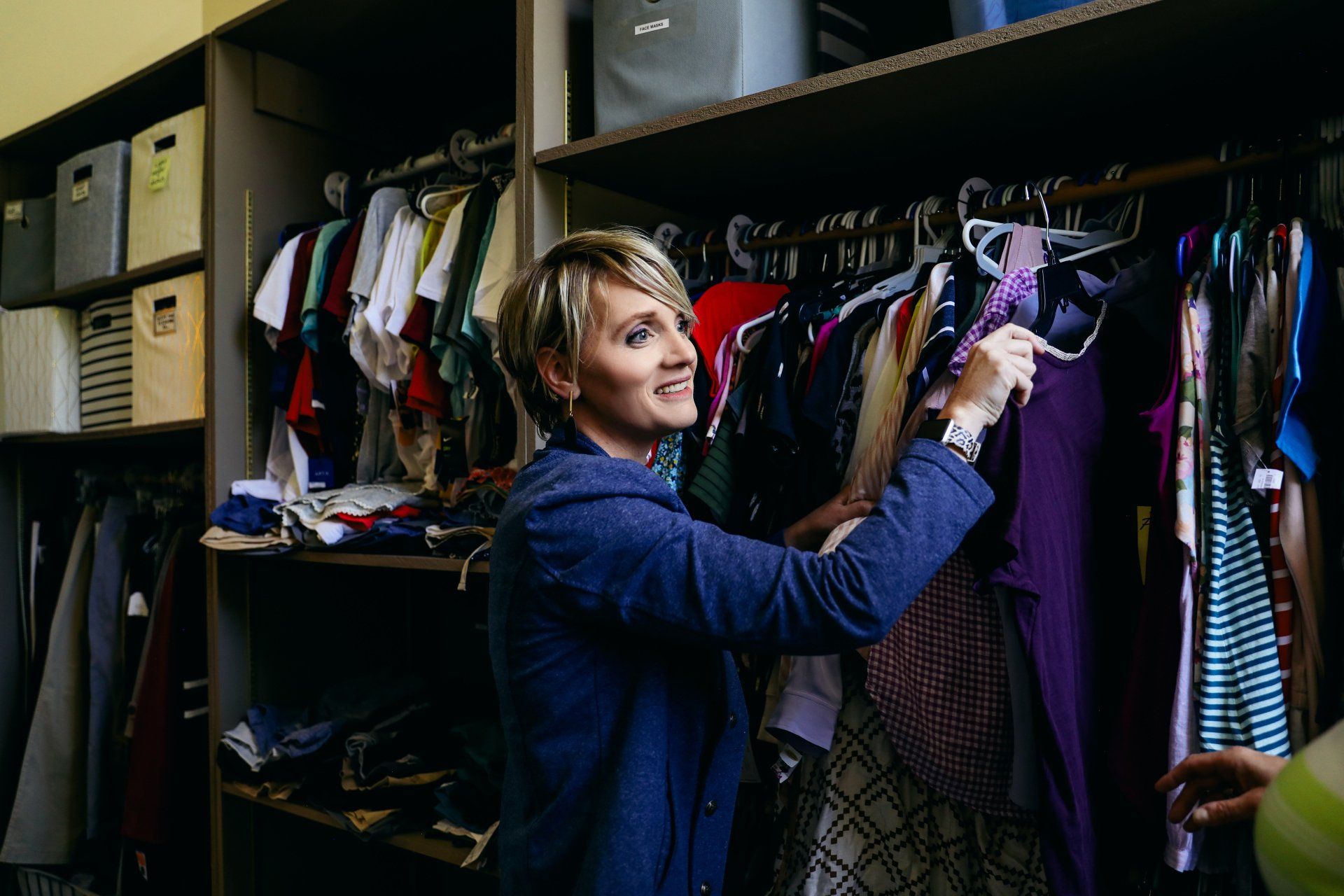 Recently, a woman came to Faces who had not had new underwear in ten years because her abuser refused to allow her to buy any. The joy and freedom she felt to get new underwear truly started her on the path to regaining control of her life. Choosing new clothing is one of the many ways Faces helps empower victims that visit Faces of Hope.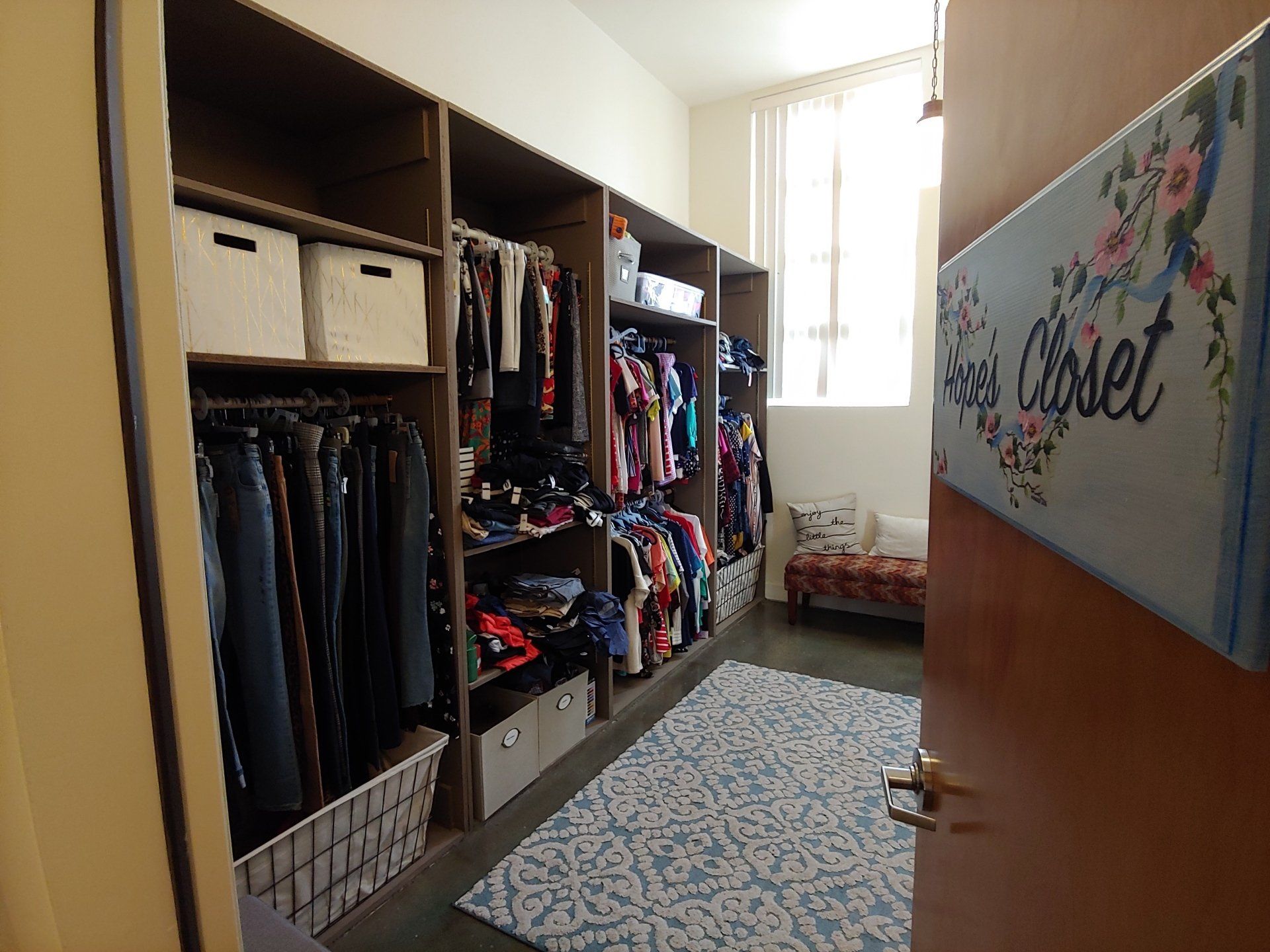 We welcome donations of new clothing (with tags) of all sizes, seasons, and genders. Undergarments, accessories, shoes, and hygiene products are all appreciated as well. Gift cards to major retailers also help us shop for specific sizes or items the Closet is missing.