This month highlight one of Faces' amazing partners, St. Luke's Child at Risk Evaluation Services (CARES) program. The CARES clinic is located in the Faces of Hope building.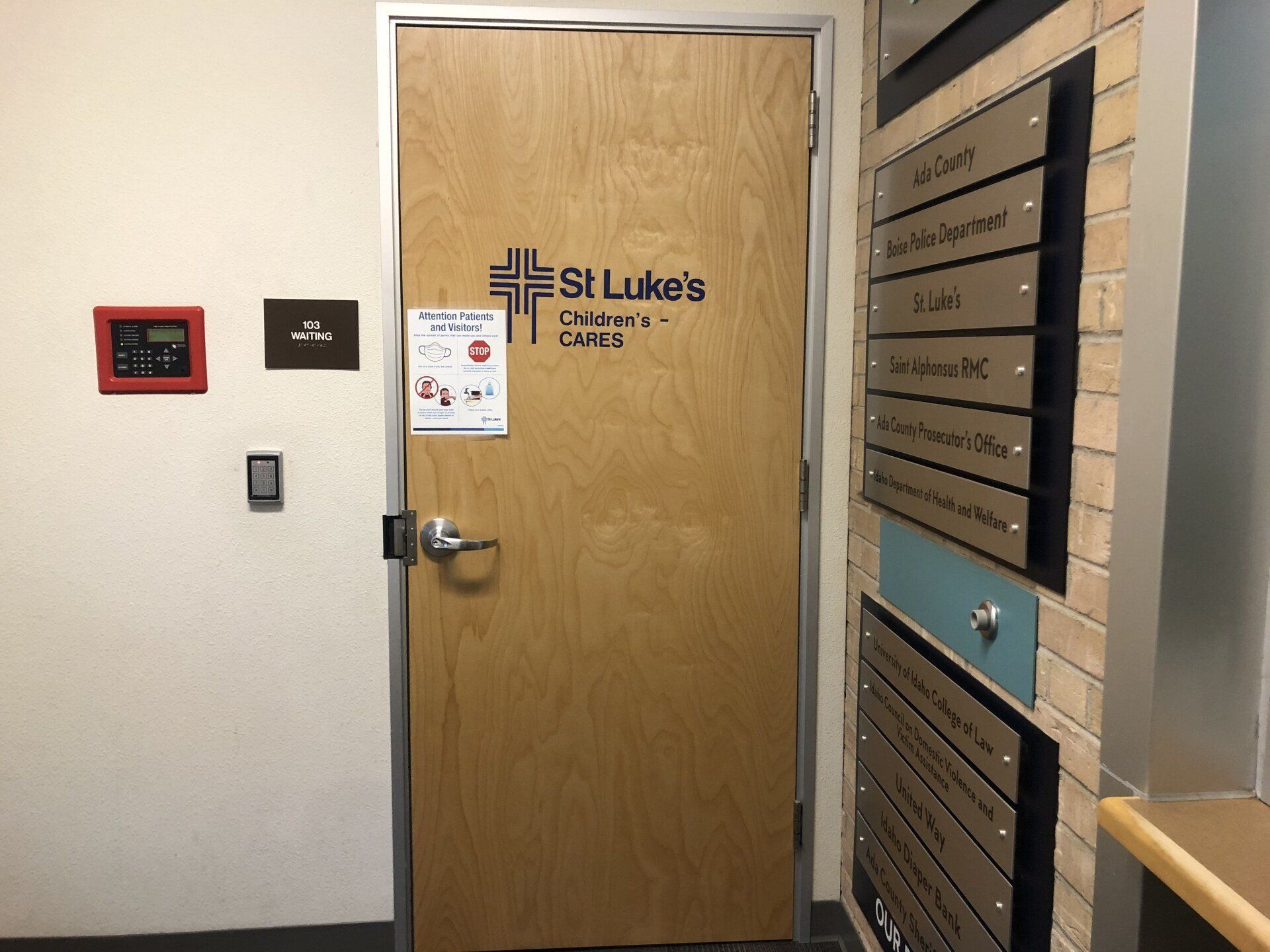 CARES offers many services to help children that experienced abuse or neglect. Well-trained specialists provide thorough medical examinations, treatments, and forensic interviews. This process means children are interviewed and examined once, preventing further traumatization.
As a Child Advocacy Center (CAC) partner, Faces of Hope directly works with CARES to provide trauma-informed therapy and crisis counseling for CARES clients. Any child or family member affected by abuse has the opportunity to receive onsite crisis support and follow-up therapy from a Faces of Hope counselor. This partnership allows victims access to same-day appointments during a crisis. All Faces' therapists are trauma-informed, to provide the best possible treatment to families experiencing trauma.
In 2021, the CARES clinic helped more than 1,000 children who experienced abuse.
CARES also educates children and parents of their rights, assists victims with legal documentation and court preparation, and helps them obtain crime victim's compensation.
Prevention is vital to the CARES mission. CARES offers resources and referrals for parents, a database for research, legislative input for prevention and treatment of child abuse, and lectures and training for professionals and the public on child abuse and neglect issues.